At Gjesdahl Law, we are attorneys for families and our clients matter to us. For now, while we remain open and available for families experiencing transition issues, we balance accessibility with concern for everyone's health and safety. Accordingly, we are honoring guidelines provided by the CDC, the ND Department of Health, and the State of Minnesota. To respect social-distancing protocols as much as possible, we have transitioned from in-person meetings to remote video conferences, especially for people exposed to, or exhibiting, symptoms of COVID-19.
For our North Dakota clients, please follow these guidelines from the North Dakota Department of Health: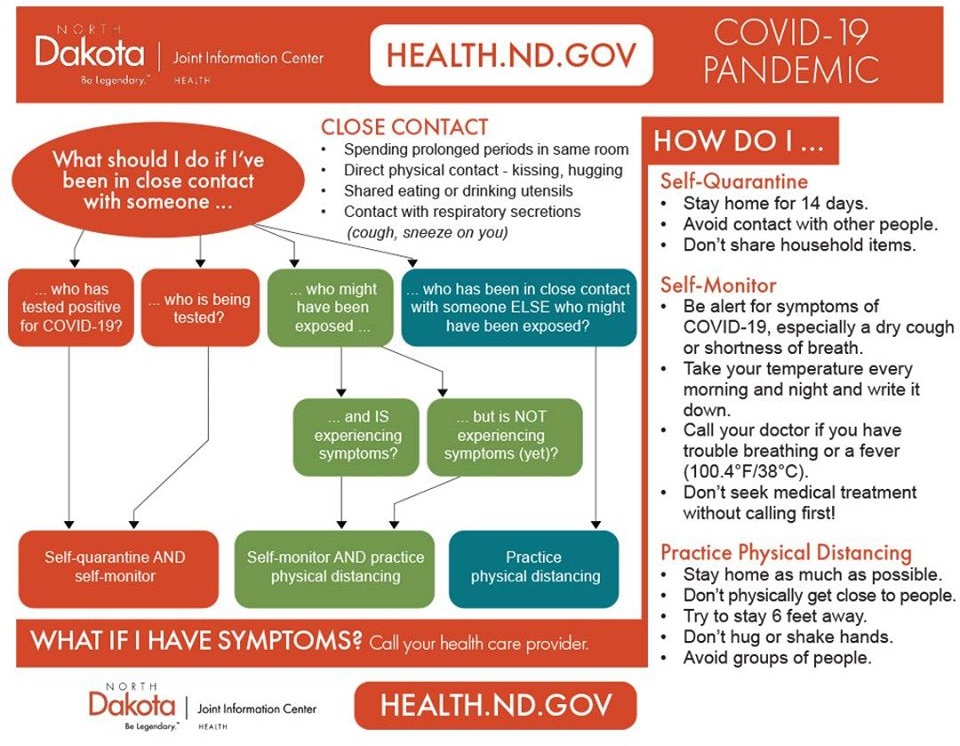 We ask that you consider making your appointments with our office virtual and engaging in videoconferencing rather than coming to our office. 
For our Minnesota clients, please comply with Executive Order 20-20, also known as Minnesota's "Stay at Home" Order. We're still available to help you with any of your legal needs through virtual solutions such as conference calls and videoconferencing. 
For everyone,
The CDC asks that all people take the following precautions:
Clean your hands often - wash with soap and water for at least 20 seconds, especially after being in public or blowing your nose, coughing, or sneezing
Avoid touching your eyes, nose, and mouth with unwashed hands
Stay home as much as possible
Keep 6 feet away from others when out in public
Cover your mouth and nose with a cloth face cover when out in public
Clean and disinfect frequently touched surfaces daily
If you don't have the capability to make your appointment with our office virtual, we ask that you wear a cloth face cover and maintain a distance of at least 6 feet from all of our staff members. We're diligently cleaning and sanitizing all of our conference rooms and common areas, and we're working on having face coverings available to those that don't have their own. 
As COVID-19 cases ramp up nation-wide, it's important that we all do our part to help flatten the curve and slow the spread. We're still here for you, just a little differently than you're used to. Take care of yourselves…and one another!